Featuring Woodlands area real estate agents, home builders, multi-family complexes and senior living
Real Estate Directory
Buyer's Guide
New Home & Custom Builders
Apartments, Townhouses & Condos
Search Apartments & Rentals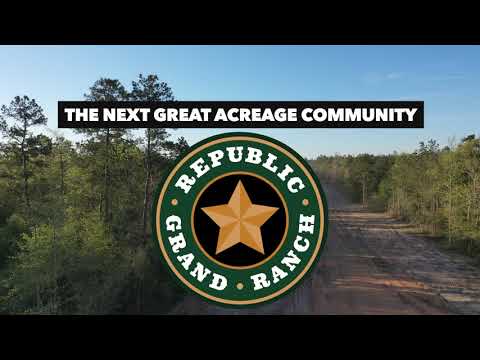 Find Your Acreage Retreat at Republic Grand Ranch! The Next Great Acreage Community, Ideally Located in Montgomery County
10 Clever Ways to Prevent Package Theft
It's that time of year where the porch pirates are in full force. Take charge of your Christmas deliveries and protect your packages from theft this holiday season with these 10 awesome ways to thwart p...
5 Ways to Write a Winning Offer in Today's Real Estate Market
5 Ways to Write a Winning Offer in Today's Real Estate Market
Bigger, Better, Safer – Jonah's Movers Announces 2023 Opening Of New, High-Security Storage Facility in Tomball
Jonah's Movers, a high-quality moving company in North Houston, today announced the opening for their brand-new, highly-secured storage facility.
Can You Lower Your Property Taxes?
Property taxes can be confusing, as there doesn't appear to be an obvious, consistent rate. Still, there is a method to the apparent madness.
Estate Planning: A Plan for Everyone
A common misconception is that estate planning is for the wealthy, with an abundance of assets, including retirement plans, life insurance and annuities.
Registration for Play and Grow - Upward Basketball and Cheer
Register now for spring 2023 Upward Basketball and Cheer, sponsored by Recreation Ministry at The Woodlands Methodist Church. The season runs April 4 through May 20 for children PreK – 6th grade. ...
Cornhole Tournament + Crawfish - Registration Open
Registration is open for our Cornhole + Crawfish Tournament with T's Tasty Tails ! Games Times: 11:00 a.m. - 2:00 p.m. 1st Place Prize - 5lbs FREE Crawfish T''s + 50% off t...
Sand Volleyball Registration
Sand Volleyball registration is now open! Adult 21+ CO-ED Sand Volleyball League at Bear Branch Rec Center Exclusive specials at Torchy's Tacos for WPS Players! 4v4 Wednesdays - Starting 4/26 ...
Spring Break at The Resort
Join us for the best Spring Break ever! From foam parties, to poolside DJs to nightly dive in movies- your family will create lasting memories. The Woodlands Resort serves as the perfect getawa...
St. Patrick's Day Features
Chef Edelberto has put together some mouthwatering features we just can't wait to try. Our Irish eats will have great Irish cocktails, beer & coffee to wash it down with too (Because it's Ir...