Featuring Woodlands area real estate agents, home builders, multi-family complexes and senior living
Best Executive Offices & Coworking Suites
The Pathway to Opportunity
Real Estate Directory
Buyer's Guide
New Home & Custom Builders
Apartments, Townhouses & Condos
UMoveFree
View updated apartment listings in The Woodlands and beyond plus get a Free Move or $200 Rebate!
Search Apartments & Rentals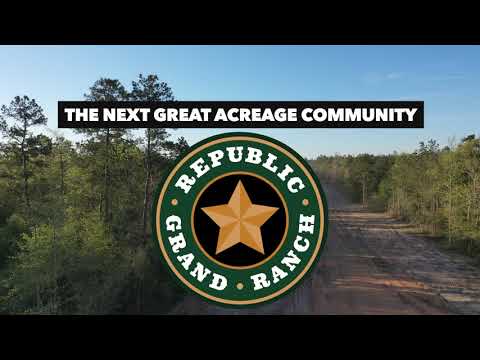 Find Your Acreage Retreat at Republic Grand Ranch! The Next Great Acreage Community, Ideally Located in Montgomery County
Landscape and Gardening Tips For June
Of all the enhancements we perform and the applications of products we make to our lawns, FEEDING THE LAWN in a timely manner with the correct formulation of FERTILIZER is most important.
Patten Properties Continues to Accelerate Sales as Buyers Find their Freedom in Republic Grand Ranch
Patten Properties, a leader in premium recreation and residential property continues to exceed expectations, accelerating the pace of homesite sales at Republic Grand Ranch,
The Cost to Replace Plumbing in an Old House
For many house hunters, the appeal and charm of owning an older home nestled within the confines of a quiet tree lined neighborhood is undeniable.
Cookies for Cassidy
Purchase a Chick-fil-A Chocolate Chunk Cookie between Oct 1-31 and 20% of all proceeds will be donated to Cassidy Joined for Hope. Your purchase will help educate and prevent teen suiicide. Valid onl...
Total 5v5 Winter League Registration
The 5v5 league is back, just because the fall season has come to an end doesn't mean the game stops! Come with your group of friends and challenge against all other leagues and all other teams.&quot...
Pumpkin Patch
Pumpkin Path at 7 Acre Wood Regular Admission $6.50 Patch Pumpkins .60 cents per pound OPEN 7 days a week! BEAT THE CROWD BY STOPPING BY MONDAY -FRIDAY 9AM - 5PM 9am-5pm Monday-Saturday 12noon-5...