Featuring Woodlands area landscaping services, pools, spas, hot tubs and pest control
We build so you can build your dreams! Dream. Build. Enjoy.
Yard & Garden
Buyer's Guide
Tree Services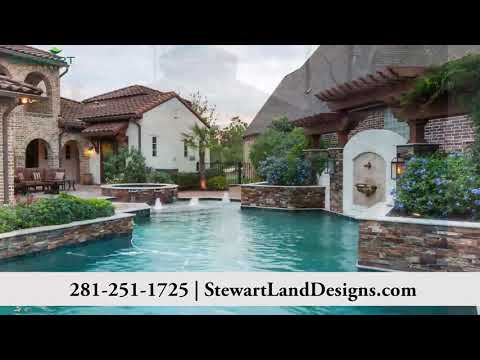 Allow Stewart Land Designs to Create your Outdoor Living Dreams
Common House Spider
I don't like spiders. It doesn't matter if they are a common house spider or a far more dangerous one like a brown recluse or worse.
Lazy Gardener & Friends January 17, 2019
Here is the 279th issue of our weekly gardening newsletter for Houston, the Gulf Coast and beyond. We really appreciate all of our readers hanging in there with us, sharing stories and inspiring us in s...
The Procrastinator's Guide to Decluttering Your Home
If you're one of the many people inspired by the Marie Kondo Method, you've likely attempted to declutter your home. Maybe tidying up was your New Year's Resolution, or perhaps you decided to start "spr...
Feelin' Hot, Hot, Hot? Keep Summer Energy Costs Lower without Sacrificing Comfort
Summer officially starts Friday, but the hot weather is already in full force!
Intermediate Sewing for Kids - Session 1
Our Intermediate Sewing classes will have your student creating several fun projects. They will learn new skills and work with patterns in this class. Students are required to bring their own machine. ...
Jr Ninja Warrior Class
Do you think you have what it takes to be a Ninja Warrior? Kids ages 6 and older and invited to the Jr Ninja Warrior Classes at Obstacle Warrior Kids The Woodlands! You'll enjoy our course ...