Featuring Woodlands area landscaping services, pools, spas, hot tubs and pest control
Custom Pool Design & Construction since 2006
Yard & Garden
Buyer's Guide
Absolutely Outdoors
Full Service Outdoor Provider, Landscape, Pool, Kitchens, Gazebos, Decking, Patios and More
Tree Services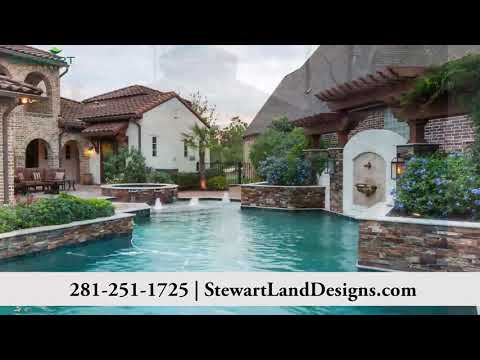 Allow Stewart Land Designs to Create your Outdoor Living Dreams
How to Build a Bat House - and Why You Should
Do you live within a quarter-mile of a stream, lake, or river? Do you often see bats flying around your neighborhood at night? If so, your property could be perfect for a bat house.
1st Annual Home & Garden Show
We've changed our name from The Woodlands Home and Garden Show to "Montgomery County Home and Garden Show! Our next show will be in Conroe at the Lonestar Convention Center March 2-3,...
22-Point Heating Inspection and Tune-Up
No one wants to be stuck out in the cold with an unexpected furnace breakdown, but it happens. Whatever the problem, we have certified technicians to diagnose and solve your heating problem promptly and...
Gardening in December - Tropical Plants
MERRY CHRISTMAS AND HAPPY NEW YEAR!! From the entire staff at Lawn Ranger Company, we wish our readers a VERY MERRY CHRISTMAS! And we wish you the very best throughout the coming year. Our office...
How to Unclog a Gutter Downspout
The falling leaves sure are beautiful, but they can wreak havoc on your gutters and downspouts.
Join the fun of the annual Holiday Lighting and Decorating Contest
The Woodlands Township invites residents to join in the fun of the annual Holiday Lighting and Decorating Contest this December 2018.
Your Weekly Pool Care Checklist
Are you considering having a pool installed? If so, you may have many questions. One thing you may be wondering is what type of maintenance or care a pool really needs. Here is a checklist of different ...
Farmer's Market on Tamina
Farmer's Market on Tamina is located west of The Woodlands, you will find us just off of FM 1488 & FM 2978 in Magnolia, Tx within the Westwood subdivision. The Farmer's Market boast a large ...