Featuring Woodlands area landscaping services, pools, spas, hot tubs and pest control
Yard & Garden
Buyer's Guide
Tree Services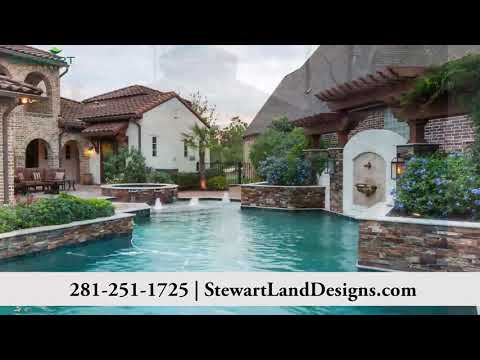 Allow Stewart Land Designs to Create your Outdoor Living Dreams
Free Paint Kits For Woodlands Residents
Free paint kits are available for residents of The Woodlands for use in painting your house number on your curb, allowing easy identification by sheriff's deputies and firefighters.
Lazy Gardener & Friends for October 3, 2019
Here is the 311th issue of our weekly gardening newsletter for Houston, the Gulf Coast and beyond. We really appreciate all of our readers hanging in there with us, sharing stories and inspiring us in s...
Native Milkweed Collaboration
Natures Way Resources has partnered with The Woodlands Township and volunteers from the Heartwood Chapter of Texas Master Naturalists
October Red Hot Buys
October Super Savings! Get your home & yard ready for Fall!
Saving Our Trees...Beautifying Our Mailboxes
"Three trees placed strategically around a single-family home can cut summer air conditioning needs by up to 50 percent. By reducing the energy demand for cooling our houses, we reduce carbon dioxide an...
The 2 'it' houseplants sure to activate your green thumb
If you've spent any time on social media, you've likely seen plenty of young homeowners proudly showing off their new "plant mom" or "plant dad" status.
What Every Woodlands Homeowner Needs to Know About Garage Door Springs
Functioning springs are essential to your garage door performance. Broken garage door springs are dangerous and need to be immediately repaired by a professional.
Free Class - What is a Postpartum Doula?
Free class! What is a postpartum doula? Hosted by Mother's Love Services Text "fouth trimester" to 281-400-1008 for more information
Free Lunch and Learn at Olive Garden
Join A Great Massage for our Lunch and Learn on Wednesday at Olive Garden. Come to Olive Garden for a Free Lunch! and try our new frequency technology to improve your health. No RSVP needed