/

/

New Caney ISD student wins District 8 Congressional Art Competition
MONTGOMERY COUNTY, Texas -- U.S. Congressman Kevin Brady (TX-08) today announced that Gracie Evers, a junior from New Caney ISD, is the winner of the 2018 Congressional Art Competition for the 8th Congressional District of Texas. Her piece "The Anthem" will be showcased in the United States Capitol for a full year with other art competition winners from across the country.
"Each year I look forward to the Congressional Art Competition. It's an amazing opportunity for gifted high school artists of the 8th District to display their talents to the nation and bring a little piece of home to the Capitol," said Brady. "And a big thank you to all the young artists who submitted their works. With so much creativity represented, it was difficult for our judges to choose a single winner.
"Gracie's piece stood out to be because it captures the spirit of the Lone Star State so well and I look forward to educating my colleagues on what her piece represents. Her work will look great in the hallways of the United States Capitol where millions of visitors will now be able to view her work."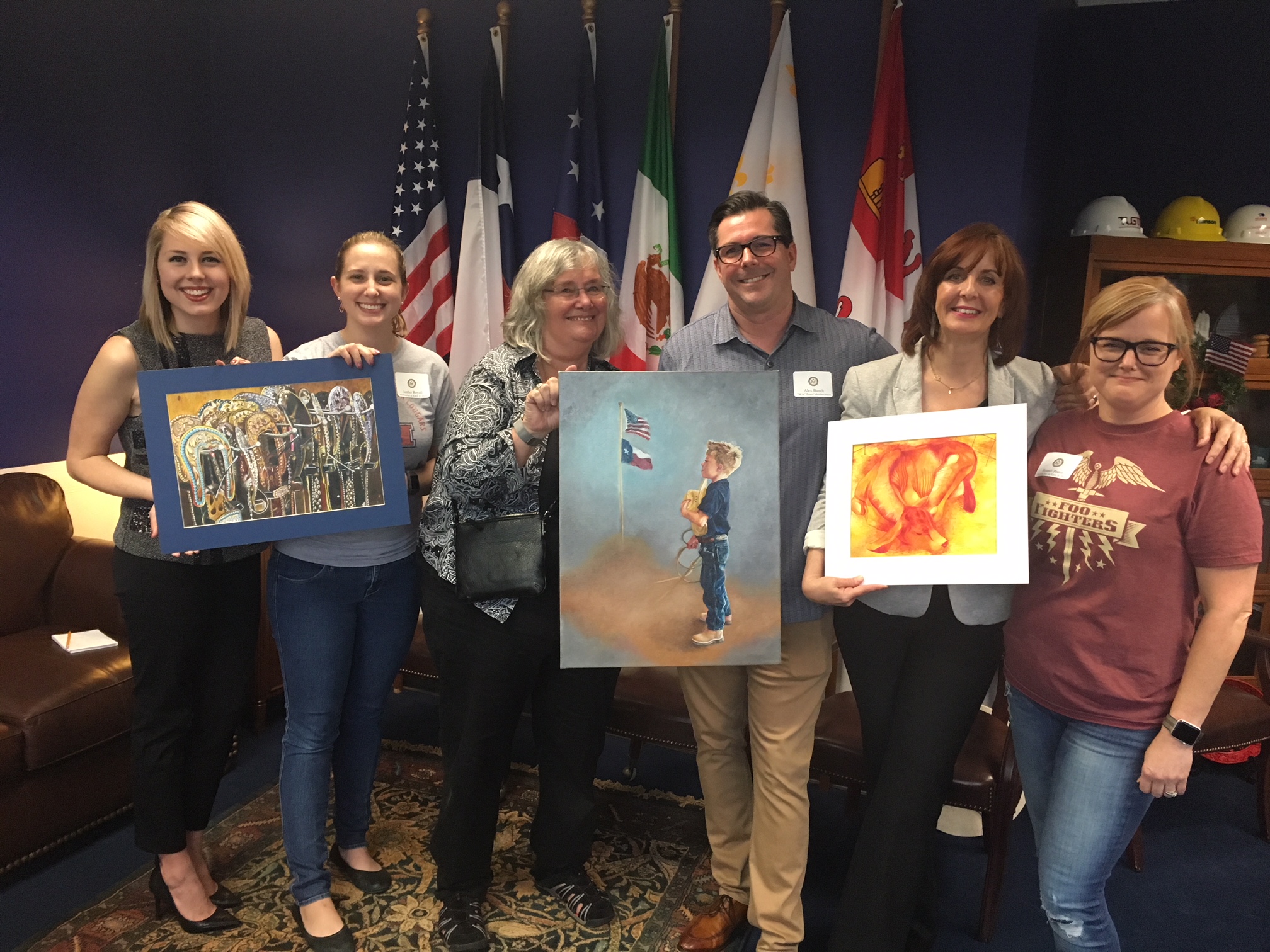 This year, our panel of judges were comprised of members of The Woodlands Arts Council (TWAC), local artists in the community, and art teachers (left to right in photo above):
Chloe Snow: TWAC Cultural & Education Outreach Coordinator
Amber Royall: Art Teacher at Knox Jr. High
Sue Burke-Harrington: TWAC Board Member / Artist
Alex Bunch: TWAC Board Member / Artist
Kim Lacayo: TWAC Board Member / Artist
Brandi Prater: Art Teacher at Knox Jr. High
Each spring, the Congressional Institute sponsors a nationwide high school visual art competition to recognize and encourage artistic talent in the nation and in each congressional district. Since the Artistic Discovery competition began in 1982, more than 650,000 high school students have participated.