Find Woodlands Homes for Sale featuring single family houses, townhouses, condos & mobile homes in The Woodlands Texas.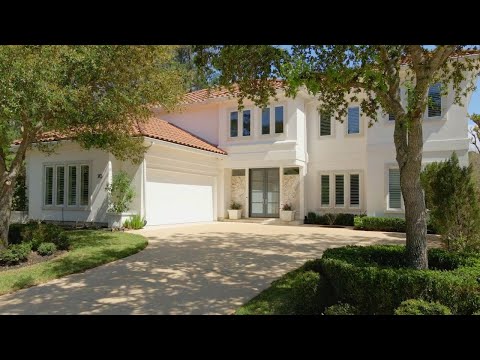 Outstanding contemporary custom home in 24 hour guard gated Carlton Woods Nicklaus! A few highlights of this home include an elevator, generator, solid wood interior
Enjoy Woodlands promotions, coupons and specials online
6 Tips on Managing Stress When Selling or Buying
It's no secret that selling or buying a house—or simply living through an ongoing global pandemic
Bigger, Better, Safer – Jonah's Movers Announces 2023 Opening Of New, High-Security Storage Facility in Tomball
Jonah's Movers, a high-quality moving company in North Houston, today announced the opening for their brand-new, highly-secured storage facility.
Design Tip: How to Change Your Holiday Decor This Season
This time of year is so traditional and nostalgic, often taking you back to your childhood splendor. While there are plenty of classic touches about the holiday season
SVN | J. Beard Real Estate - Greater Houston Completes The Sale Of 22 Acres In The Woodlands
SVN | J. Beard Real Estate – Greater Houston has recently completed the sale of 22 acres in The Woodlands, Texas, at 1939-1941 Sawdust Rd., between Grogan's Point Rd
SVN | J. Beard Real Estate - Greater Houston Facilitates The Purchase Of Two Office Buildings In Town Center In The Woodlands, TX
SVN | J. Beard Real Estate – Greater Houston has recently represented the buyer in the purchase of Town Center I & II office buildings located at 1450 Lake Robbins Dr. and 1330 Lake Robbins Dr. in the h...
Registration for Play and Grow - Upward Basketball and Cheer
Register now for spring 2023 Upward Basketball and Cheer, sponsored by Recreation Ministry at The Woodlands Methodist Church. The season runs April 4 through May 20 for children PreK – 6th grade. ...
Cornhole Tournament + Crawfish - Registration Open
Registration is open for our Cornhole + Crawfish Tournament with T's Tasty Tails ! Games Times: 11:00 a.m. - 2:00 p.m. 1st Place Prize - 5lbs FREE Crawfish T''s + 50% off t...