/

/

/

Advanced Health for the New Millennium, Immunotherapy and Rejuvenation Livestream
Thursday September 10, 2020 at Amerigo's Grille, 25250 Grogans Park Drive in The Woodlands. The Forum is scheduled to start at 11:30 AM

Fundly page for donations: https://fundly.com/support-natural-therapies

Speakers:
Dr. Rima Laibow MD
Topic: Natural Immunity Solutions
Rima E. Laibow, M.D. is a graduate of Albert Einstein College of Medicine (1970) who believes passionately in the right of Americans to choose their own health paths. She has practiced drug-free, natural medicine for 50 years by seeking the underlying cause of every illness and ailment and treating that root cause.
Dr. Rima is the Founding and past President of the NeuroTherapy Certification Board, which she helped establish, in order to strengthen and develop the field of NeuroBioFeedback and bring it into wide-spread use as a powerful, non-toxic tool for modern medicine.
She is a strong proponent of nutrient Nano Silver for immune system support.
Because of Dr. Rima's awareness of the powerful natural, non-toxic options available to treat the underlying cause of disease she is focused on maintaining these choices for all Americans. Based on her understanding of the impact of poor nutrition and chemical/pesticide toxicity on the declining health of America, she is determined to help Americans maintain the choices that allow them to protect themselves from disease and toxic harm.
------------
Dr. Reg McDaniel M.D. with Nutraspace
Topic: A Unified Field Theorem of Health and Healing
H. Reginald "Reg" McDaniel '58, graduated with honors from Southwestern with a double major in chemistry and biology, and completed medical school at The University of Texas Southwestern Medical School in Dallas. He has since spent 30 years practicing anatomical and clinical pathology, including positions as the Director of Pathology & Laboratories and Director of Medical Education at Dallas-Ft Worth Medical Center. He has also been on the clinical faculty as an instructor at Southwestern Medical School since 1966.
------------
Ralph Fucetola JD with the Insitute of Health Research
Topic: Advanced Health for the New Millennium
The Institute was founded in 1997. Our primary focus is to support research into natural means to achieve and maintain a healthy status. In addition to advocating for such research the Institute has two major programs. First, we publish the open-source Journal of the Institute, a non-peer reviewed Journal of selected scientific papers by credentialed researchers and practitioners. Second, we operate an Institutional Review Board (IRB) which both reviews Research Protocols for compliance with Informed Consent requirements and assists the Principle Investigators (PI) in drafting compliant Protocols.
------------
Master of Cermonies Larry Deckerhoff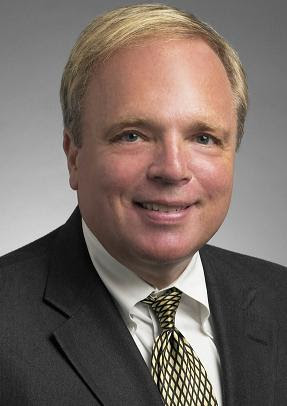 Larry, as a Global Executive, possesses over 20 years of leadership experience in marketing, sales, business development, relationship and operating management roles with firms including NCR, Compaq/HP, IBM, Commerce One and Deloitte & Touche. His International experience includes living and working in the United Kingdom, Switzerland, Singapore and Greater China. He has also worked in Canada, Germany, Spain, France, Netherlands, Italy, Malaysia, Japan, Puerto Rico, Mexico, Panama and Norway. He has managed programs and client relationships spanning: Strategy, New Business Development, Mergers & Acquisitions, Financial Advisory and Risk Services, Healthcare Clinical/Financial Services and Tax. Larry's industry experience includes Oil & Gas, Healthcare, IT, Energy, Financial and Retail. Larry excels in developing and growing whitespace opportunities.
------------
Find us on